5 Best earrings trends in 2022.
And I can't wait to see how best earrings trends in particular in 2022. Traditional, quirky, and not overdone, this year's Indian jewelry style has several major innovations. Here are few earrings  trends to fall in this year 2022.
Falling in love with this marvelous earrings and not getting involved in it explains that you are a  who prefers to work on a budget without overpaying for jewelry. LC JEWELZ offers some breathtaking faux jewelry ideas for this festive season.
Traditional Kundan Earrings:(Sania)
Traditional Kundan Earrings  enhances your look and your attire and  beauty and takes it to another level. Kundan Earrings can be made out of various metals or stones such as gold, silver, diamonds, Kundan, ruby/emerald studded pieces, etc. But, traditional Indian wedding jewelry is mostly made out of gold. However, because of the difference in tastes and choices, people nowadays make all kinds of alterations while choosing the metal. Kundan jewelry is the latest trend followed by any bride who loves change. Buy amazing Kundan jewelry from our latest collection.
   

Trendy Colorful Jhumkis (Aanya)
If you ask any fashionist what are the hottest earrings trends in India, They will come up with this trendy colourful jhumkis. The earrings are made up of brass with golden polish. Perfect with any attire and enhance and gives you majestic look.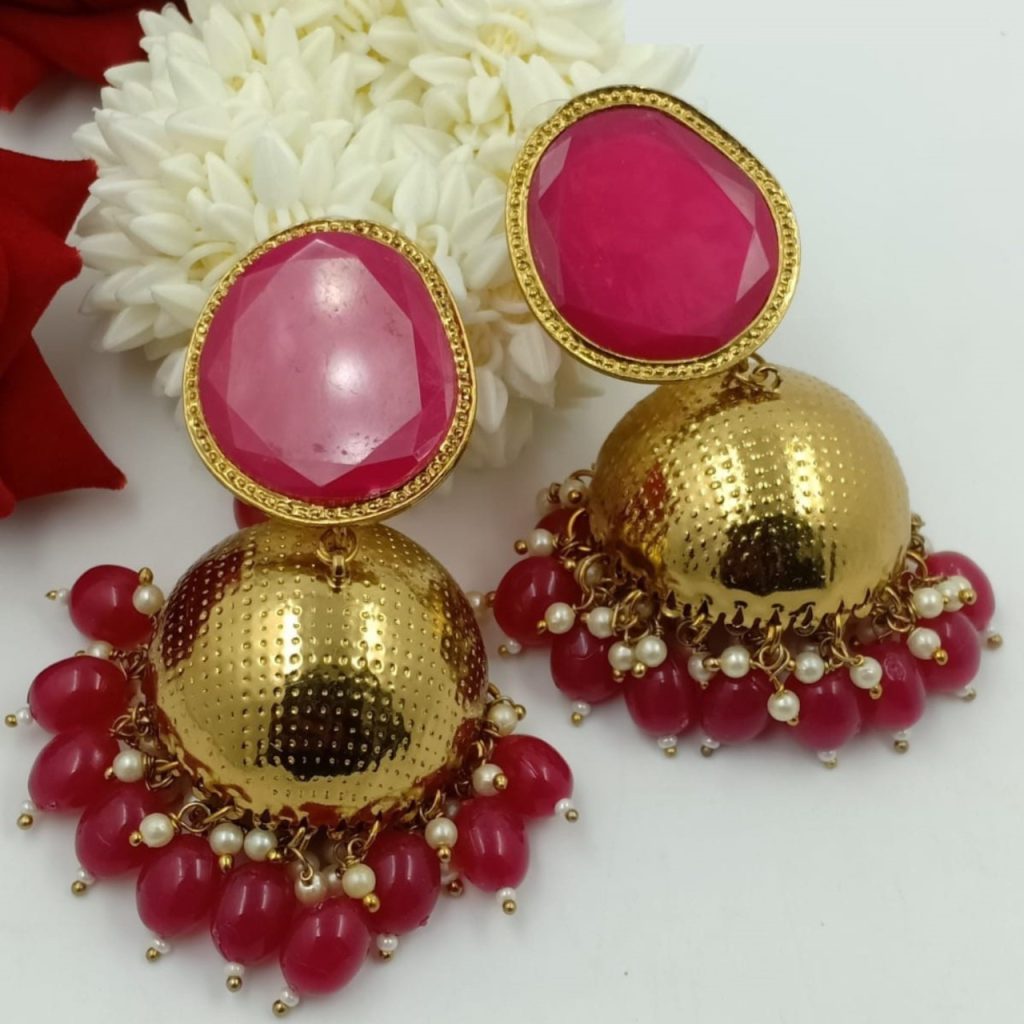 Stud with Jhumkis (Radha)
A new trend  inspired by celebrities. Get the royal look on your attire. A perfect fusion of fashion and tradition. How beautiful would these colorful and unique bridesmaid earrings look styled as a bridal party gift?  This antiques serves as a pattern style. Glam up your look with this colorful earring. 
Stylish Hoop with Jhumkis (Nyra)
Who wouldn't love these stylish hoops with Jhumkis ? This earrings will look appropriate on the aisle but can transition effortlessly to everyday wear.  It make you more gorgeous in sarees and other wedding dresses like the lehenga. This hoops is mostly worn by celebrities.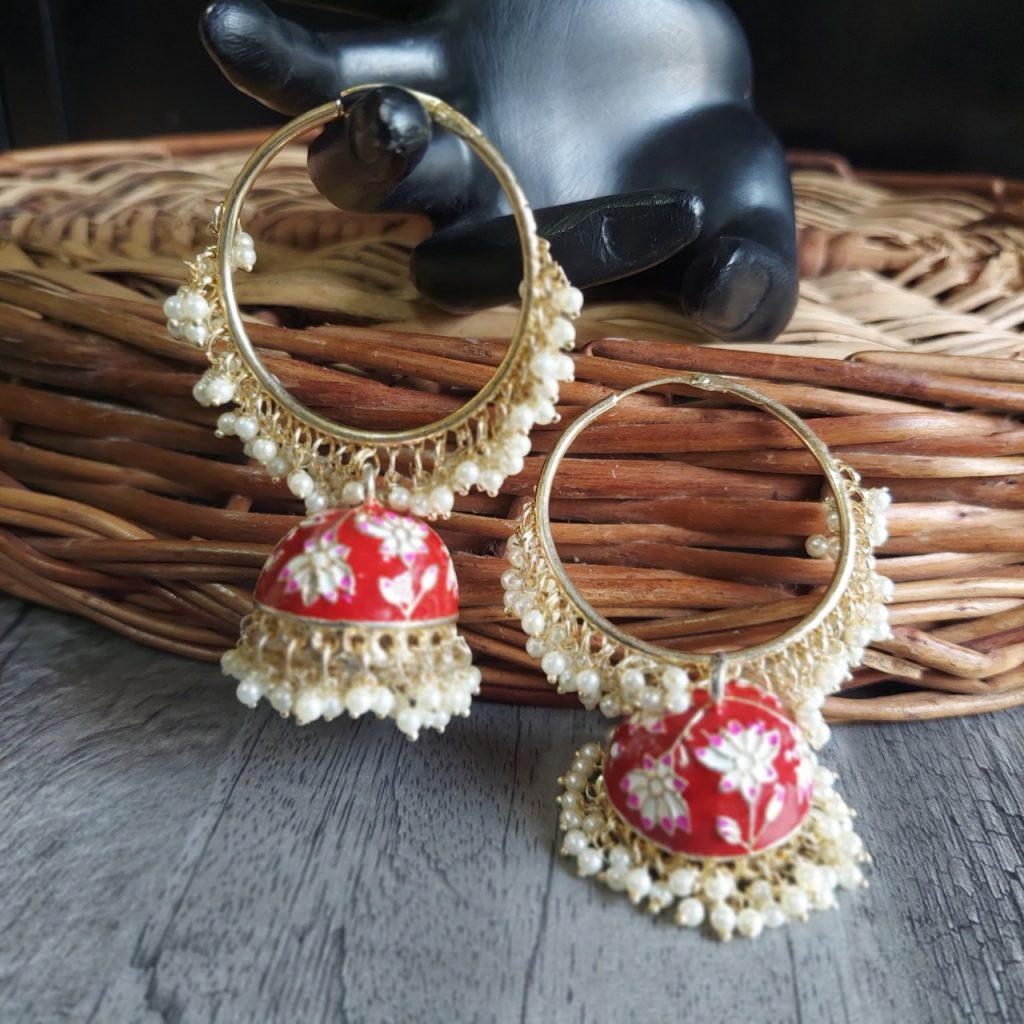 Ethical Jhumkis  (meena)
These cute bridesmaid earrings embrace your look. Made with marbled sodalite, quartz and gold-plated recycled brass, they're a dreamy and unique accessory for your bridal party. An ethical Jhumkis is a must for any girl, and thankfully there are many surprising and affordable options. Goes well with any traditional Indian outfit, including sari, lehenga, and salwar attire.